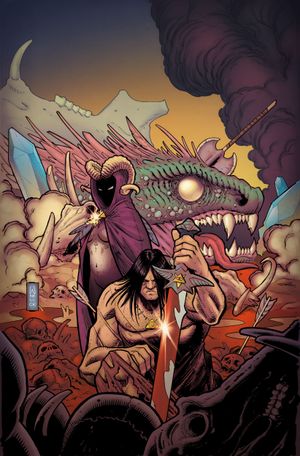 The Story Thus Far... 
Warhog is a 4-piece metal band from North Texas. Formed in early 2020, Warhog spent the early days of the pandemic tracking demos and collaborating remotely on ideas that would eventually become the album "Call of the Voyager." 
Warhog's original music incorporates driving, rhythmic riffs with melodic, storytelling vocals that are influenced by classic metal acts like Iron Maiden and Black Sabbath among others new and old. Our mission is to write heavy music that's accessible to all audiences. We hope you'll take a listen. 
Thanks for stopping by, see you at the next show! - Warhog